The last time the Arkansas Razorbacks made it to a bowl game was in 2011 against the Kansas State Wildcats. Since then, head coach Bret Bielema has joined the Razorback family and worked to build a stronger and more competitive team.
Last season, Arkansas ended up with a 3-9 record. Different opinions circulate regarding what the problems were and how they need to be fixed. Quarterback Brandon Allen threw a total of 13 touchdowns - some say replacing him will lead to more wins. Others put the blame on the defense, which allowed over 30 points per game.
Regardless of how the last few seasons have gone, there's nothing that will keep Hogs fans from cheering on their team.
Here are 5 things to get you excited for Razorback football in 2014:
1. Let's call those Hogs!
Recently, SiriusXM had a contest to decide which college had the best tradition. Although Arkansas didn't win, the Hog Call did make it to the final four. Seeing the entire crowd stand up together yelling "Woo Pig Sooie," is enough to get anyone excited.
[embed]http://www.youtube.com/watch?v=OCsQr5i-xnQ[/embed]
2. New Look!
Unveiled earlier this year, the Arkansas Razorbacks will have a new look both on uniforms and in logos. Now, all Arkansas athletes will be looking better than ever, and fans can get in on the action by wearing their new Razorbacks gear to the Stadium.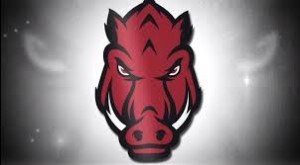 3. Great home games!
This season's home schedule is looking to be exciting. Fans will be able to head to Fayetteville and watch the Hogs play great games against Alabama, LSU and Ole Miss on their home turf. While it's on the road this year, plenty of fans will also be excited to travel to Little Rock and watch the Razorbacks play Georgia.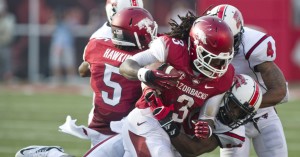 4. Star players! 
Last season, we saw freshman Alex Collins and junior Jonathan Williams carry the team on their backs. We hope that they won't be left with such a large task this season but they are great running backs that are exciting players to watch.
5. Confidence in the coach!
Working hard to recruit, strengthen and train the Razorback football players, Bielema seems to be nothing but confident about where the team is headed for this upcoming season.
Getting better one day at a time. One HOG at a time. #WoooPig

— Bret Bielema (@BretBielema) June 18, 2014
Back to the Arkansas Razorbacks Newsfeed