Arizona has fired Rich Rodriguez this evening, and the school is already searching for the next Arizona football coach.
Now that the news is out, Rodriguez took to Twitter to strongly deny the allegations of sexual harassment from his former administrative assistant, who is said to be seeking $7.5M in a lawsuit against the coach and, likely, the University. He also reveals in the statement that he learned of his firing via email this evening. 

Next Read: Top 5 Potential Candidates To Replace Rich Rodriguez
However, Rodriguez also addressed an allegation that is included in the former assistants claim - an extramarital affair with another woman, who has no association with Arizona or the Wildcat football team. Rodriguez admitted the affair and says in his statement that he is working to regain the trust of his wife and children. 
Rodriguez goes on to call the claims of harassment "not true", "fabricated", and "groundless". He describes the $7.5M financial demand as 'outrageous". 
You can see the full statement in the photos below, and his tweet on the matter here.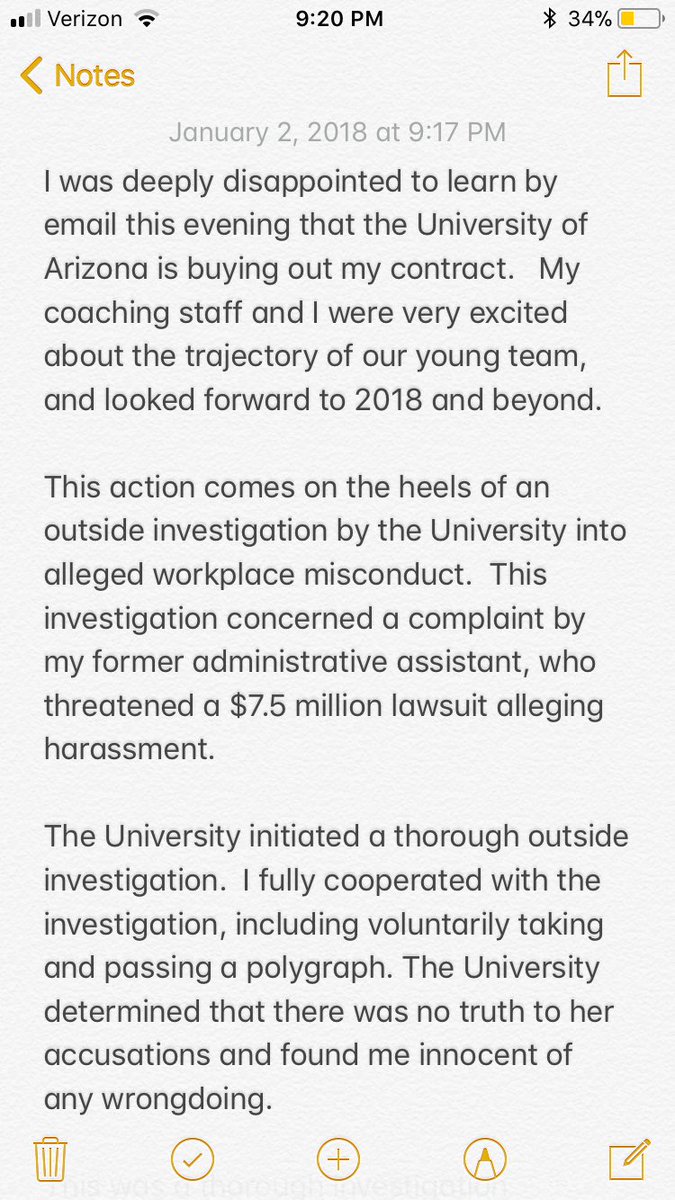 More on this story to come in the official College Football Daily Podcast from Chat Sports <---- click to get it.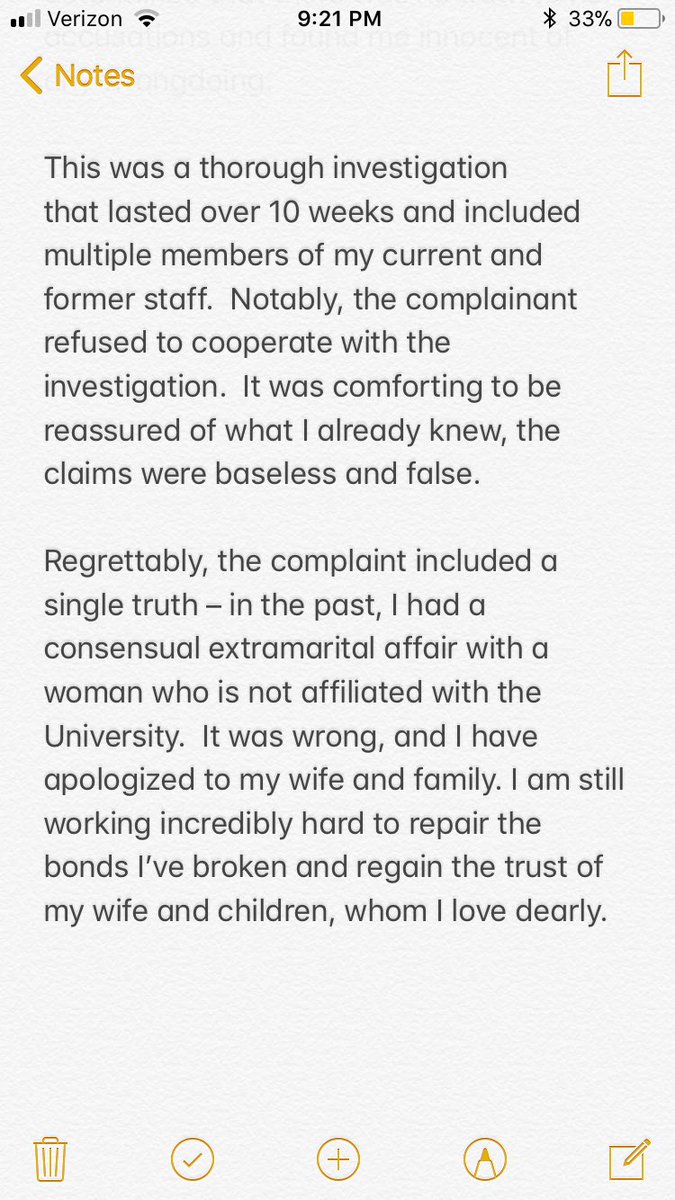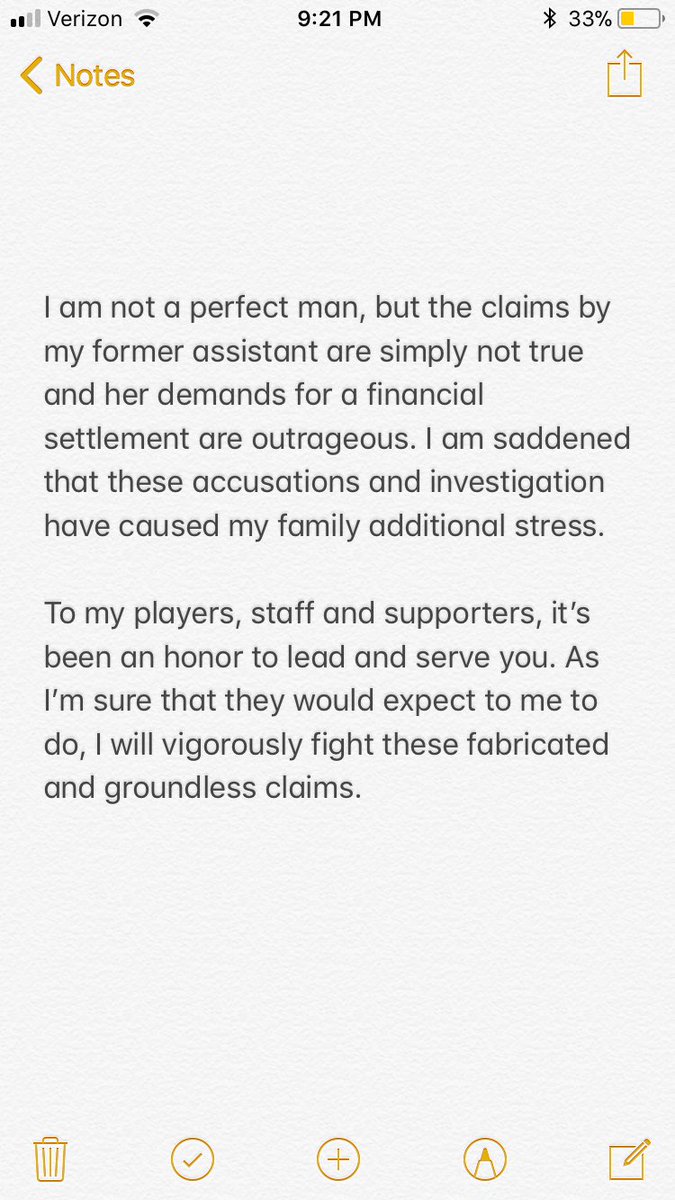 More on this story to come in the official College Football Daily Podcast from Chat Sports <---- click to get it.

Next Read: Top 5 Potential Candidates To Replace Rich Rodriguez
Back to the Arizona Wildcats Newsfeed
Related Topics: sexual harassment, Michigan Football, James Yoder Chat Sports, chat sports breaking news, Rich Rodriguez, Chat Sports