The Arizona Cardinals are attacking the offseason with gusto, assigning priority levels to all of their own in-house free agents while looking at the developing open market for potential upgrades. We're here to look at the best out-of-house options with our list of the Top 3 Realistic Free Agents Fits For The Cardinals.
ILB Danny Trevathan
There's no doubt that the Broncos want to bring back Trevathan. At just 25, he's already one of the best inside linebackers in the NFL. But he's likely to hit the open market, with the Broncos planning to tag Von Miller. Denver will do everything they can to resign Trevathan, but he's going to attract plenty of interest. The Cardinals are in the market (free agency and draft) for an impact ILB, and Trevathan's as good as they're going to find.
ILB Jerrell Freeman
Call him the budget Danny Trevathan, except to what extent his price will be lower than Trevathan's remains to be seen. Freeman is a tackle machine, amassing 478 combined over his four years with the Indianapolis Colts. He's 29 years old, so he's not going to find a multi-year blockbuster deal. That could be good for Arizona, who likes their impact stars with a discount.
CB Janoris Jenkins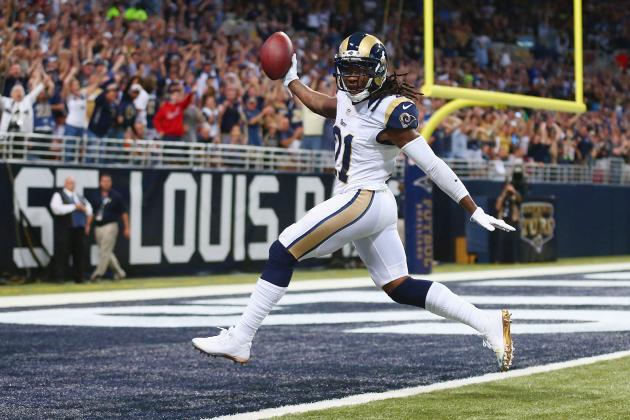 Jenkins is a proven starter in this league, starting 58 of his 60 games played with the St. Louis/Los Angeles Rams over the course of his four-year rookie contract. He's a consistent back-end tackler with ten career interceptions on his resume, and he's a durable enough commodity to expect 15-16 games of #2-level coverage work each year. Worth a multi-year look if Arizona doesn't end up on the wrong side of a bidding war.
Back to the Arizona Cardinals Newsfeed
Related Topics: Jerrell Freeman, Cardinals Rumors, Danny Trevathan, Cardinals News, Janoris Jenkins