There are 12 graduating seniors on the 2015 Alabama Crimson Tide who have varying chances of sticking with NFL teams come draft time. However, there's olso a list of six gifted juniors on the squad who've got listed as candidates to declare early. Will they stay or will they go? Let's take a closer look.
RB Derrick Henry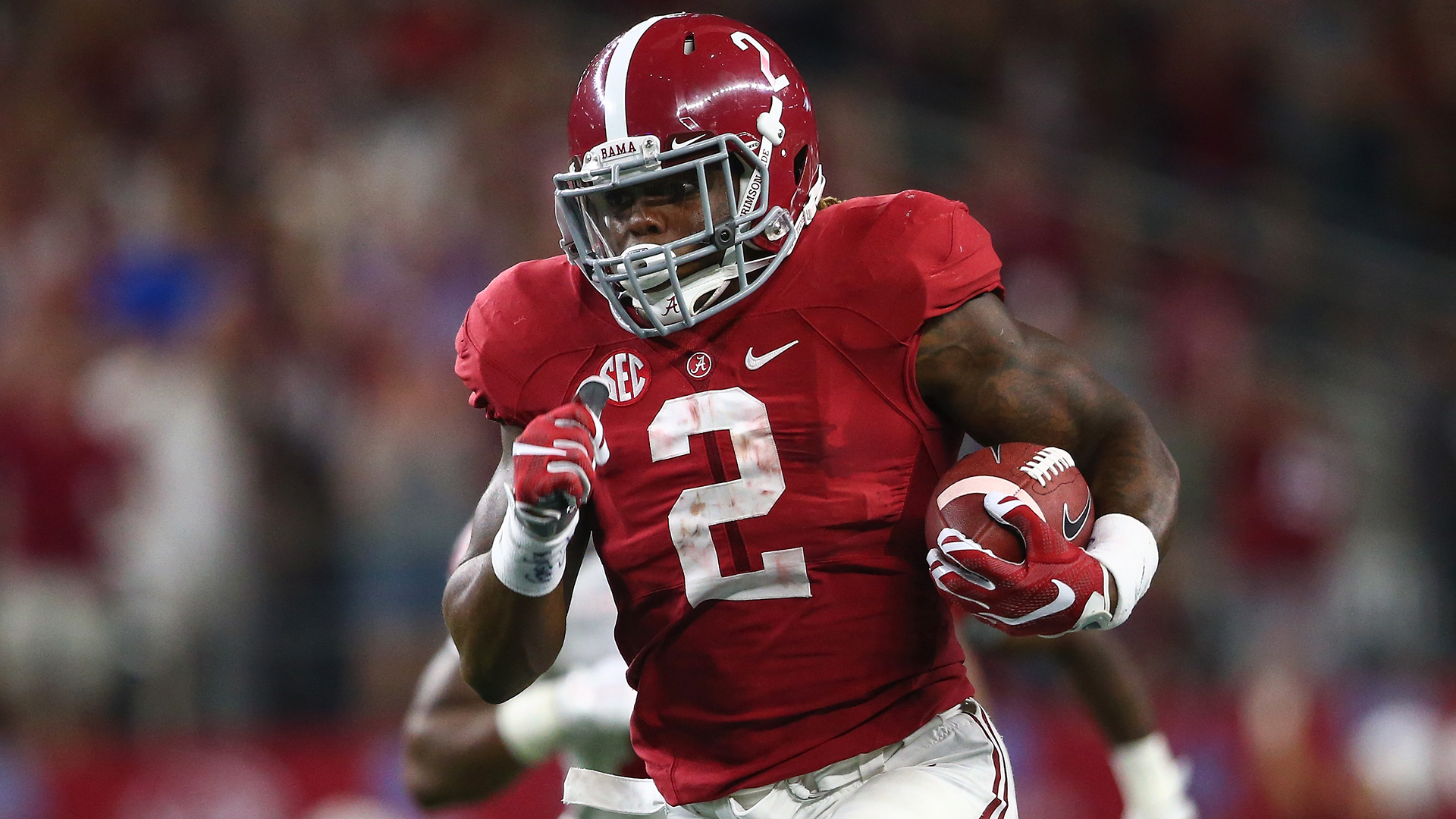 Henry's stock likely will never be higher than it is right now, especially if he takes home some Heisman hardware on Saturday night. He's got a fantastic shot of going in the late first round of the 2016 NFL Draft, especially if he continues to shine against top competition during the upcoming College Football Playoff. In an era where a large portion of NFL teams view running backs as interchangeable, the chances of getting first-round money and starting right away may be too tempting for Henry to pass up.
Decision: NFL Draft
DL Jonathan Allen
This one's tricky. Allen was a wallflower before Alabama's bye week, but has come on EXTREMELY strong as of late. He also leads Alabama defensive linemen with 11.5 tackles for a loss and nine sacks. When he's on, he creates backfield chaos in a way that very few collegiate DL can. The question is whether or not he can sustain that dominance over a whole season. If he runs rampant during the College Football Playoff, he could raise his stock to the early second round. The jury's still out, but he has a chance to get first-round money if he comes back.
Decision: Stay
LB Reuben Foster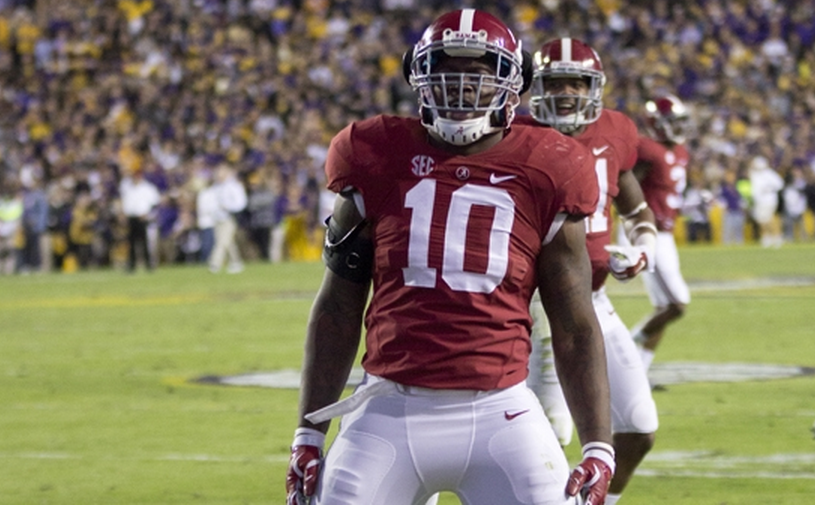 Foster has been a key cog in Alabama's defense during his first season as a starter, but he still hasn't built his name to the level necessary for securing a first-round pick. 55 tackles and seven sacks in impressive indeed, but he needs one more year of sustained success (and/or a leap in production) to pull himself out of the muck of the middle rounds.
Decision: Stay
S Eddie Jackson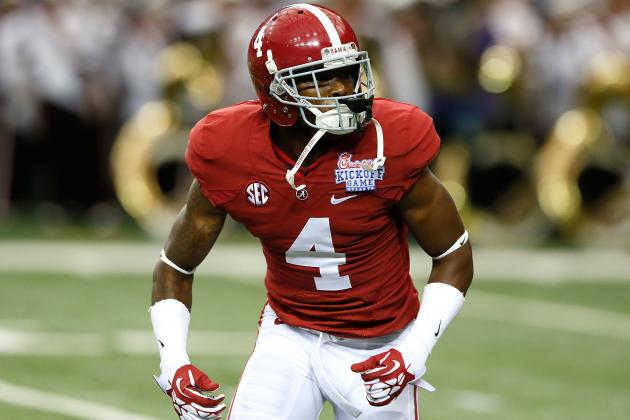 We're torn on this. Jackson thrived after being moved to safety by Kirby Smart, but there's still questions about his durability just a year removed from a torn ACL. He leads the country in interception yards (230), picking five passes off and scoring two TDs off those INTs. The problem here, though, is that Jackson is still too inexperienced as a safety to warrant anything more than a fourth-round pick. One more year and Jackson could boost his stock considerably.
Decision: Stay
TE OJ Howard
Howard his been shuffled back in Lane Kiffin's offense, with just 30 receptions for 335 yards this season. But, he's still an elite physical specimen in a week class for tight end at 6-foot-6, 242 pounds. In the right offensive scheme, Howard is a feature tight end. He's not a fit for Lane Kiffin, so he might as well get out now when there's less quality competition on the position board.
Decision: Go
DL A'Shawn Robinson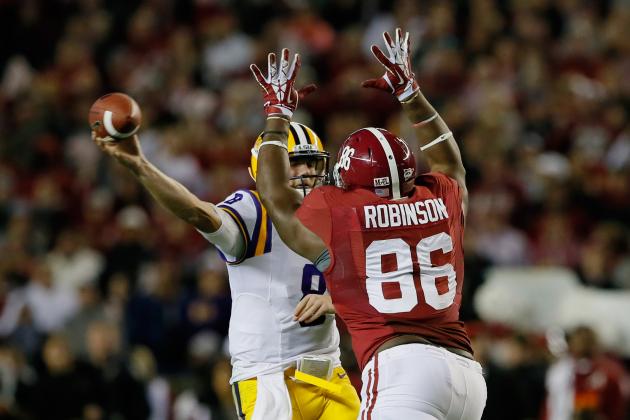 This may be the easiest decision of all. Robinson has been the central piece of an Alabama front seven that ripped its way through the schedule this season. His 6-foot-4, 320-pound frame is perfect for the NFL. His ability to shift up and down the defensive line, even as a three-technique or nose tackle, arguably would make him the most versatile defensive linemen in the 2016 draft. He's a bona fide first rounder, a likely #1 DT and an easy pick for an early declaration.
Decision: Go
Back to the Alabama Crimson Tide Newsfeed
Related Topics: Alabama Football News, College Football, Reuben Foster, OJ Howard, NCAA Football, Eddie Jackson, A'Shawn Robinson, Alabama Crimson Tide Football News, Jonathan Allen, Derrick Henry