The Alabama Crimson Tide are known for producing quality NFL players, some of whom have found their way despite not being drafted. Several 'Bama players did hear their name called this past weekend, yet several others did not - but that doesn't mean these guys are done. Here are the three Alabama undrafted free agents that are the most likely to make a NFL roster:
QB Jake Coker
It's not a surprise that Coker didn't get drafted due to the fact he never started a full season for the Tide, but it will be a surprise if he doesn't stick with the Cardinals. Arizona has been looking for a young, strong armed quarterback they can have sit behind the aging Carson Palmer, and since the Cardinals passed on a QB in the draft, Coker has the inside track on being that guy. Plus, he has shown the ability to lead a winning team, which NFL teams love.
LB Dillon Lee
Lee was picked up by the Saints, but even if he doesn't make their roster, he's going to catch on somewhere. The 6'3", 240-pounder was expected to be drafted in one of the late rounds despite starting just six games last season due to his speed and athleticism, but ultimately was passed over. He was a special teams game-changer at Alabama for three years, and that will likely be his calling card in the NFL - one that will help him have a successful career.
WR Richard Mullaney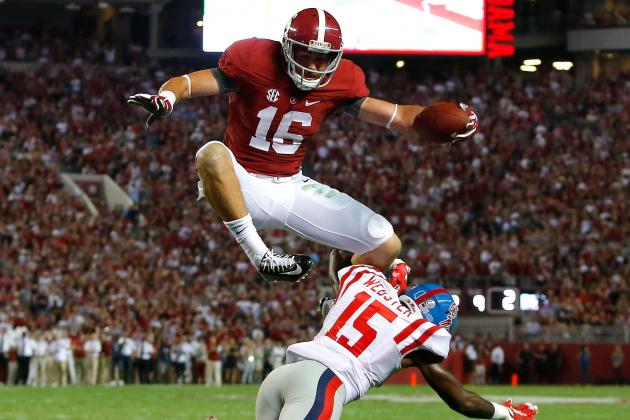 The Texans took a chance on Mullaney, and it could end up paying off for both sides. Even though he only played one year for the Tide, he was Coker's go-to guy on big downs because of his consistent ability to get open past the first-down marker. He has good size at 6'3" and is surprisingly athletic, but like Lee, is a willing special teams player. That will keep him on Houston's roster over some other fringe receivers.
Back to the Alabama Crimson Tide Newsfeed
Related Topics: Alabama Crimson Tide Football, Jake Coker, NFL News, Richard Mullaney, Dillon Lee, NFL Draft, 2016 NFL Draft