When a high-level coaching position becomes available, the fallout can be massive - Alabama fans don't need to be reminded of what happened when Texas started making eyes at Nick Saban following Mack Brown's departure.
While Florida might not have the Longhorns' financial muscle, they're still a top-tier program with a history of success...and that means their coaching search and eventual hire will have ripple effects all throughout the SEC.
Nick Saban isn't going anywhere, but Florida has been one of several teams to make eyes at Alabama defensive coordinator Kirby Smart. Smart has been open about his goal of becoming a head coach, and there have been several serious offers in recent years - Auburn, Arkansas and Tennessee have all vetted him as a serious candidate. Reportedly, the final decision in those cases came down to Smart, who just didn't feel the fit was right.
Smart, who turns 39 in December, turned to his fellow Alabama assistants for advice when schools came calling last summer. Per AL.com:
(Smart) credited inside linebackers coach Kevin Steele and former Alabama defensive coordinator Joe Kines as two mentors who have relayed to him the dangers of taking the wrong job. Kines went 3-6-1 as the interim head coach at Arkansas in 1992 while Steele was 9-36 in four seasons at Baylor.

"I'm not sitting here saying I got to go today in order just to take one to take it," Smart said. "Every one of them says don't just jump at the first one. If you get the wrong one, it will be the last one."
Is Smart a top candidate at Florida? We won't know for certain until their coaching search really takes shape, but Florida AD Jeremy Foley has openly talked about the importance of finding a proven winner with offensive experience. "We'd obviously like an individual that's been successful on the offensive side of the ball" was his most telling quote. Since Will Muschamp also came in as a defensive coordinator with no head coaching experience, it seems clear that no matter how much Florida fans like Smart, he won't be near the top of Foley's list.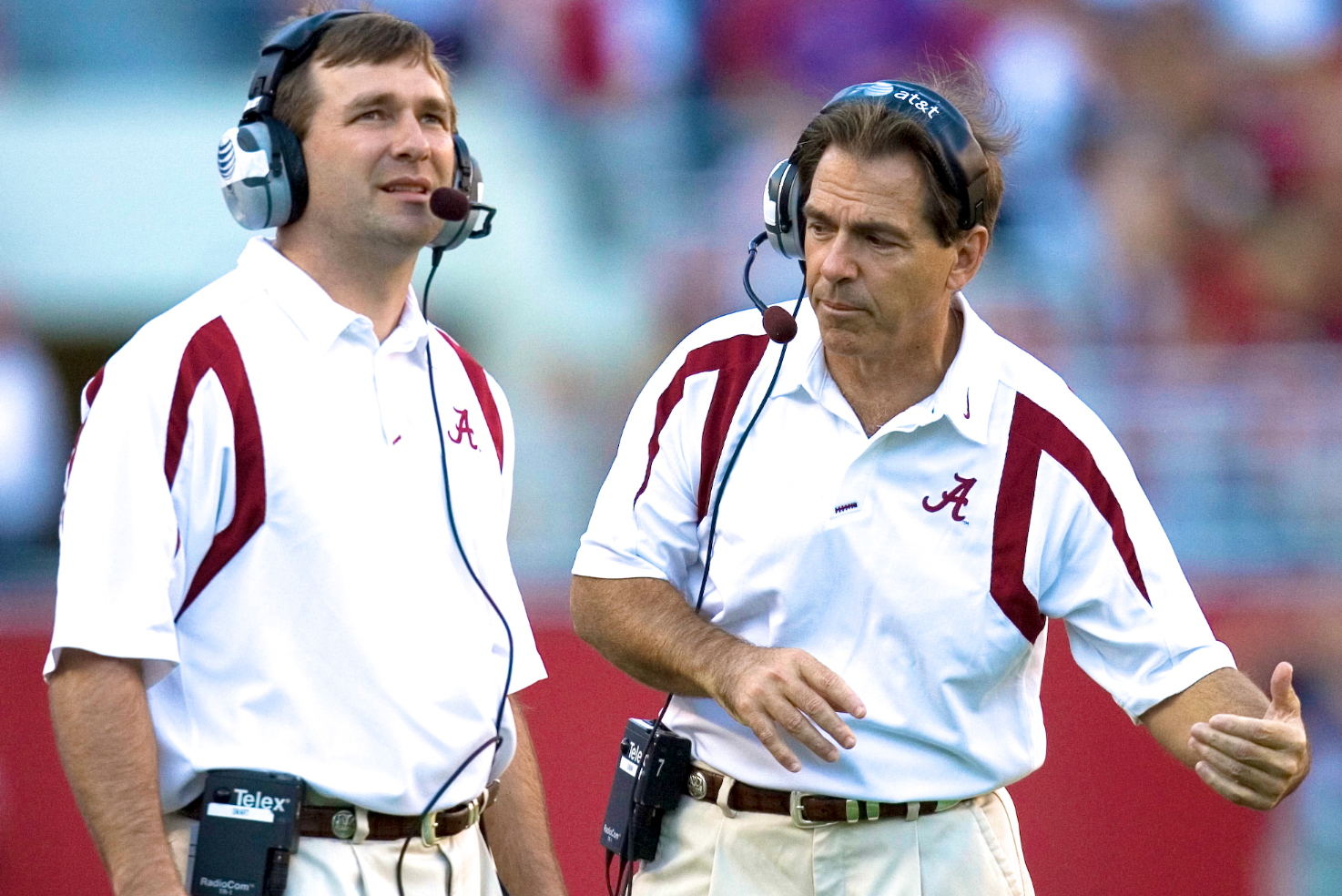 Given Florida's priorities, it seems unlikely that Smart gets involved in this coaching search. Crimson Tide offensive coordinator Lane Kiffin will not be considered, so it would be a surprise if Florida's coaching search impacts Alabama directly.
Even if the Gators don't kick the tires on Smart, the ripple effects of their eventual hire could make their way back to Alabama. If the Gators hire someone like South Carolina's Steve Spurrier or Mississippi State's Dan Mullen (both are rumored to be targets), the Gamecocks or Bulldogs will likely consider Smart as a replacement.
The verdict: Florida's priorities make them unlikely to target Alabama coordinators in their coaching search, but the domino effect could lead to Kirby Smart getting involved as a candidate elsewhere.
Never miss another story on one of your favorite teams - sign up for a free Chat Sports account today!
Back to the Alabama Crimson Tide Newsfeed