The dust has barely settled from Alabama's 2014 season, but Nick Saban and his staff are already hard at work getting ready for 2015. The Crimson Tide return a number of key starters on both offense and defense, but there's one position that's still up in the air - with the departure of senior QB Blake Sims, the Crimson Tide don't have a clear-cut starter at quarterback. We'll take a look at Alabama's options, then give our take on who has the best chances of starting when the 2015 season rolls around.
Jake Coker, rising senior (2014: backup)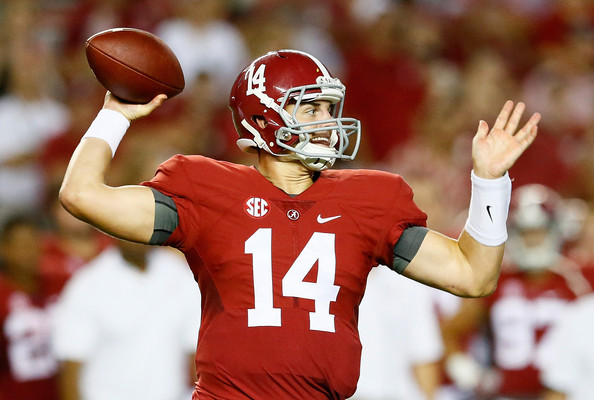 While Coker would be the undisputed starter in Tallahassee next season if he'd stayed at Florida State, he faces a much tougher battle in Tuscaloosa. Even though Coker nearly beat out Blake Sims for the starting job last fall, he'll have to overcome a number of highly-regarded recruits - and do a better job when given the opportunity to impress - if he wants to start under center against Wisconsin on September 5.
Ultimately, it was Coker's unfamiliarity with Alabama's players and system that opened the door for Sims, and once he got that opportunity, Sims never looked back. In 2015, Coker will need to continue to impress coaches behind the scenes - he's done a good job of that already - and he'll need to make the most of Spring ball, which Sims used to his advantage last year (Coker didn't transfer until after the spring semester had ended, something several coaches said had an impact on Sims eventually winning the starting job).
Cooper Bateman, rising junior (2014: third string)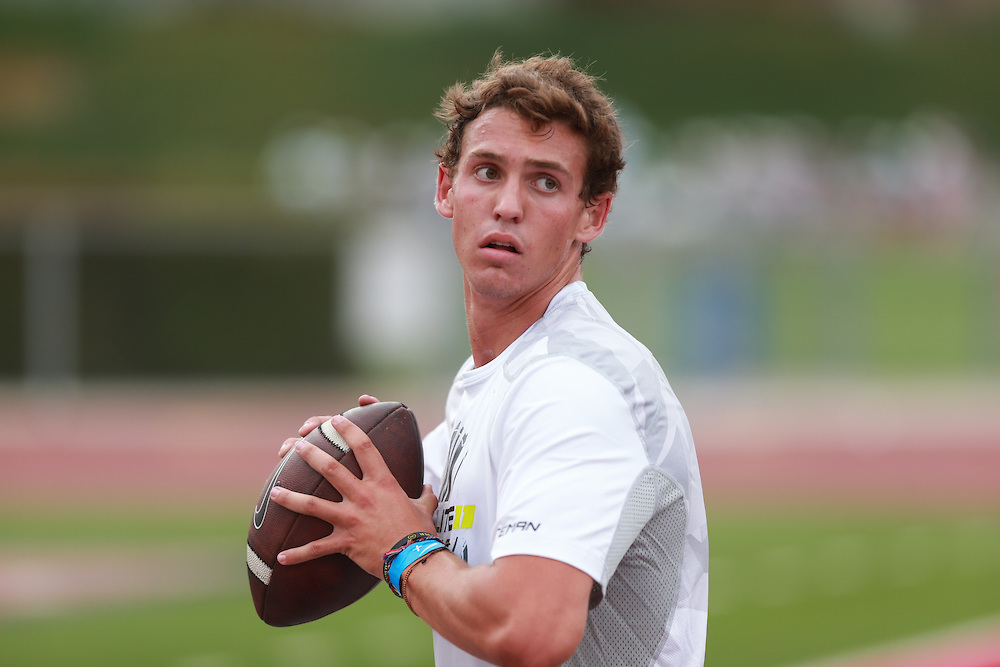 Bateman was part of a three-way competition for this year's starting job with Coker and Sims, but fell out of the race due to inconsistency and some issues with his technique. A four-star recruit out of high school from Salt Lake City, Utah, Bateman has excellent physical tools, but has seen very little live action. Bateman had a very strong spring last year, and impressed coaches and teammates when imitating Mississippi State's Dak Prescott on Alabama's scout team this fall.
Bateman will definitely be a serious contender in Alabama's 2015 QB competition. Nick Saban loves his athleticism, but his accuracy, consistency, and technique will all need to improve if he wants to beat out his fellow QBs for the starting job.
David Cornwell, rising sophomore (2014: fourth string)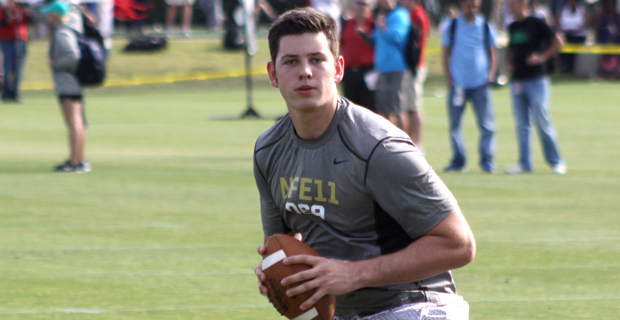 Cornwell was the only quarterback in Alabama's 2014 recruiting class, and he certainly came in with plenty of fanfare - a 6'5 four-star pro-style QB from Oklahoma, Cornwell was being compared to to A.J. McCarron before he even set foot on campus. Unfortunately for Cornwell, he spent much of last winter and some of last spring recovering from a serious ACL injury that cost him the second half of his senior season in high school. While he was healthy in time for the 2014 season, he was already too far down the depth chart to make any noise.
Cornwell flew under the radar this season, and he'll need to start making a name for himself if he wants to live up to the potential that saw him listed among the top pro-style QBs in the class of 2014. We wouldn't make him one of the favorites...but it's hard to get a read on a player from limited practice snaps.
Alec Morris, rising RS junior (2014: N/A)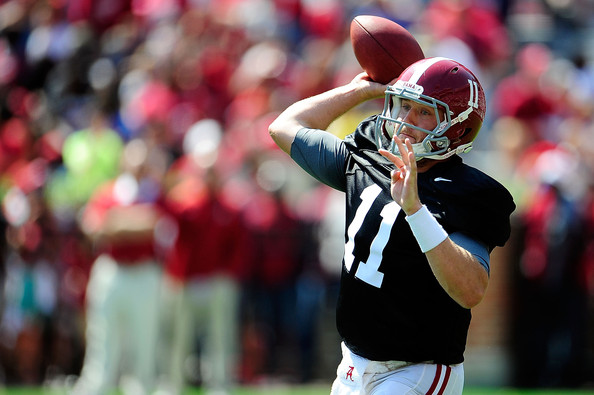 A pro-style QB from Texas, Morris was a three-star recruit coming out of high school. While coaches love his arm, his attitude, and his willingness to help out where he can, it doesn't sound like he has a realistic shot at winning next year's starting job. Morris saw less action in last year's A-Day scrimmage than Sims or Bateman, fell out of contention for the 2014 starting job early, and spent some of last spring filling in as a punter.
It's a tough situation for a guy who was once tabbed as the successor to A.J. McCarron - Morris will have to make the most of spring ball to put himself back in the picture for 2015.
Blake Barnett, incoming freshman (2014: N/A)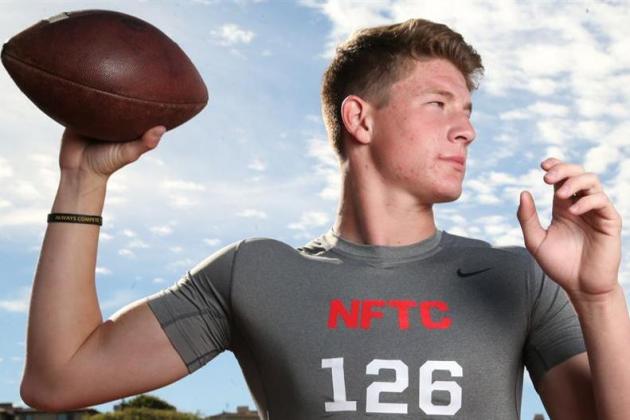 The #1 dual-threat QB in the class of 2015, Barnett is a five-star recruit and Alabama's top commitment at the position since Brodie Croyle back in 2001. The incoming freshman from Corona, CA had an impressive showing at the Under Armour All-American Game this past weekend, and is expected to contend for the 2015 starting job.
While Barnett has the talent to become a Heisman-caliber player, 2015 might be too soon. Alabama's system makes it very difficult for players to come in and excel right away - just ask Jake Coker - and Nick Saban has never started a true freshman at the position since coming to Alabama in 2007. Even if Barnett doesn't win the 2015 QB battle, he'll likely be in the mix for 2016.
The Verdict
A lot can change between now and September, but Jake Coker has to be the early favorite. With a full season to learn Alabama's offense and impress the coaching staff, he won't be playing from behind this time...and the playing time he got this fall will be another advantage in his favor.
Bateman, Barnett and Cornwell all have a chance, but their lack of experience means they'll start out at a significant disadvantage. We'd put Bateman in second place - he impressed both Saban and Lane Kiffin often this year - with Barnett and Cornwell battling it out for third. Morris took a hard slide down the depth chart this year, and it's hard to see him fighting all the way back...but remember, Nick Saban doesn't play favorites. If he knows there's a player who'll give Alabama their best chance to win football games, he'll play that guy - it won't matter if he's a transfer, a three-star recruit, or a true freshman.
MORE:
Alabama Recruiting: What Five-Star CB Kendall Sheffield Brings To The Crimson Tide
Back to the Alabama Crimson Tide Newsfeed