Alabama Crimson Tide fan Harvey Updyke became a household name back in 2010 when he was convicted of poisoning and killing Auburn's iconic Toomer's Corner oaks after the 2010 Iron Bowl.
In honor of his moment in the national spotlight, Updyke will be dressing up as a dead tree to commemorate his run-in with the law.
Courtesy of ESPN's Mark Schlabach: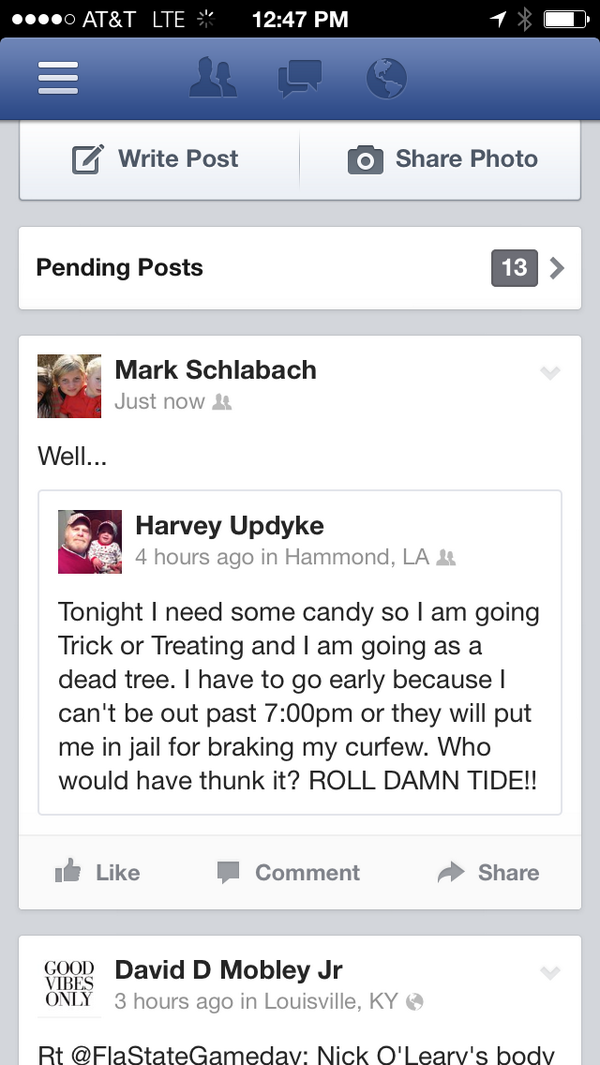 Per NBC's College Football Talk, "this stunt, as it were, comes a couple of months after Updyke had been scheduled to appear at a charity event where people would've been allowed to either dunk [Updyke] in a dunking booth or throw pies at his face. Because of the ensuing uproar, the appearance was canceled."
Updyke was ordered to pay $800,000 in restitution and is barred from Auburn University property, any collegiate sporting event and from speaking to any members of the media. At this point, he has only paid $99 of the restitution due.
Follow our Alabama Crimson Tide team page for the latest Alabama football news.
Back to the Alabama Crimson Tide Newsfeed