Construction worker Bobby Livingston reportedly lost his job for hanging an Alabama flag at Texas A&M's Kyle Field...but Facebook posts from Livingston indicate that the firing might have resulted from much more serious shenanigans.
In February, Livingston posted this:

That's not all - according to MySanAntonio.com, a deleted April post read "If you ever attend a Texas A&M football game, don't sit at the Northeast End Zone, it was raining today and I made 2 very "questionable" welds!!"
A director for Raba Kistner Engineering (which inspected the Kyle Field renovations after they were completed) moved quickly to respond:
"All steel fabrication has been observed and critical welds tested/verified at the plants by the third party firm, Raba Kistner Engineering. Once delivered to the site, field welds, moment connections, and bolt torquing are tested/verified in accordance to building code and engineering specification by the third party inspectors. Structural engineers of record review the inspection reports as well as conduct site observation/review of the in place steel," Hawryluk said in a statement to College Station radio station KBTX.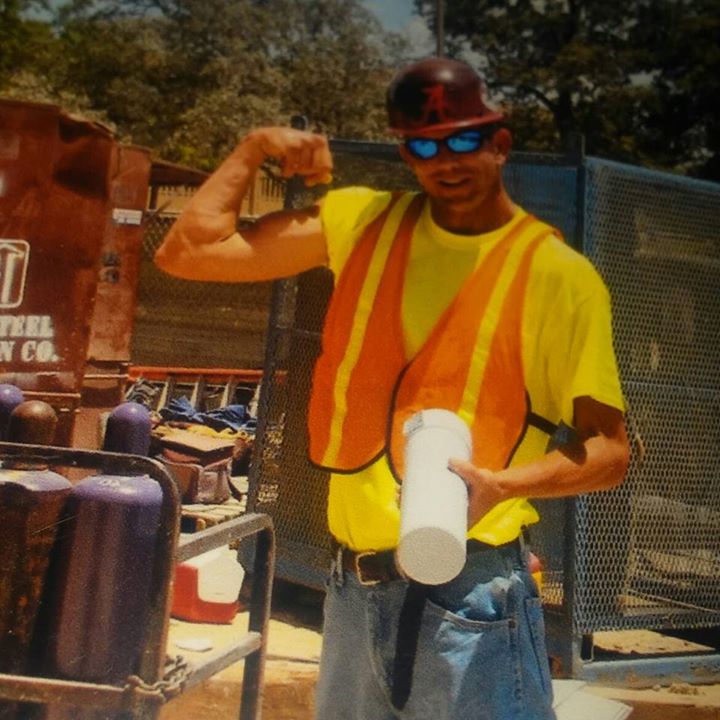 Livingston posted a number of photographs of the Kyle Field renovations on his Facebook page, which is still open to public as of Thursday evening. According to the page, Livingston did not attend the University of Alabama, but rather the Alabama Department of Corrections, where he studied 'Survival Skills'.

Back to the Alabama Crimson Tide Newsfeed