No college football offseason is complete unless it contains a healthy dose of intrigue and uncertainty, and Alabama football's lead-up to their fall camp has plenty of both to go around. With that in mind, here are the 5 Biggest Questions For Alabama Football Heading Into Fall Camp.
1. Is it time for Jacob Coker's breakout?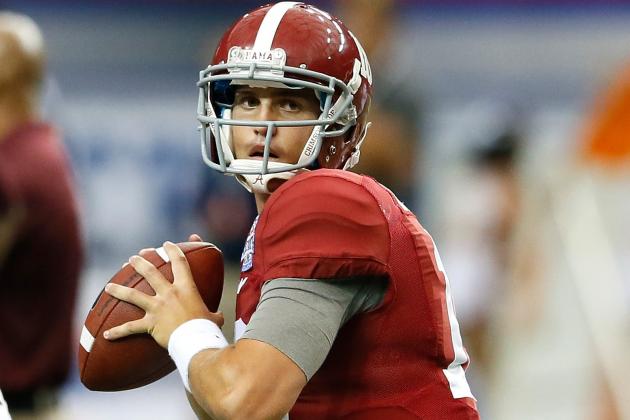 The Florida State transfer heads into the 2015 season with more hype attached to him than anyone in the past couple of years not named Jameis Winston and Marcus Mariota. After losing last year's quarterback battle to Blake Sims, Coker has a year of both humility and a growing chip on his shoulder to work with. He's as gifted athletically and instinctually as any Alabama quarterback of the past couple decades. But, will it translate to the field? 
2. How will Coker's protection shape up?
Alabama is without three starters from the 2014 College Football Playoff squad, which is troublesome because two of those starters (Arie Kouandjio and Austin Shepherd) were majorly integral pieces to Alabama's protection schemes. It'll be up to senior Ryan Kelly to hold the line together as an on-field leader, helping to calm and direct the wave of young prospects who will be rotating onto the line.
3. Can the defense effectively amplify its aggressiveness?
"Guys aren't scared to play us anymore," linebacker Reggie Ragland said recently. "It's simple and that's a fact. Guys coming are excited to play us. When I got here, I used to see teams break down in the first half." Three years ago, Alabama led the nation in yardage allowed (250.0 a game) and points against per game (10.9) In 2014, those marks slipped to #12 in total defense (328.4 yards) and #8 in scoring defense (18.4). Not shabby, but expect Alabama defense to turn up the heat in fall camp in hopes of returning to the heights of earlier this decade.
4. Will the distractions add up?
"This spring was a trying one for Alabama with four arrests, two dismissals and a visibly frazzled Nick Saban trying to keep the ship headed in the right direction. This is the first real downward spiral of disciplinary issues during Saban's tenure and it will be crucial for the program to put all the upheaval in the rearview mirror and focus on the here and now, both player-wise and on the staff.
5. Can Saban drill in the importance of a fast start?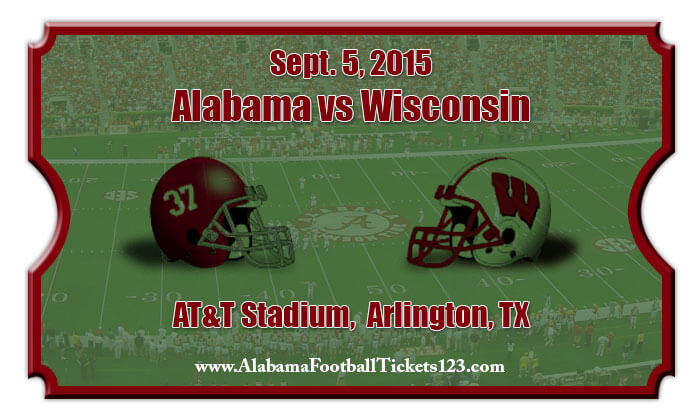 If Jacob Coker can live up to his near-limitless potential, Alabama is an unquestioned favorite to the take the SEC and a second-straight College Football Playoff berth. However, sandwiching a cupcake Week 2 beatdown of Middle Tennessee are a neutral-site opener in Arlington against Wisconsin and a nationally-televised home game against Ole Miss. Expect Saban to consistenly hammer his charges in fall camp to get them into 100% game shape for a tricky start to the 2015 campaign.
Follow our Alabama Crimson Tide team page for the latest Alabama football news!
Back to the Alabama Crimson Tide Newsfeed
Related Topics: Jacob Coker, Alabama Football, Alabama Crimson Tide, NCAA