Only five? Well, that'll just have to do.
You likely don't need any convincing if you're reading this article, but we're here to show you just why LSU has been and will always be Alabama's lame little brother in college football. Here's our list of 5 Reasons Why Alabama Football Will Always Be Better Than LSU Football.
1. Wallace Wade, Frank Thomas, Bear Bryant, Gene Stallings and Nick Saban.
LSU's had coaches.
We have Mount Rushmore.
2. We've got an ELEPHANT for a mascot... LSU has...this?!?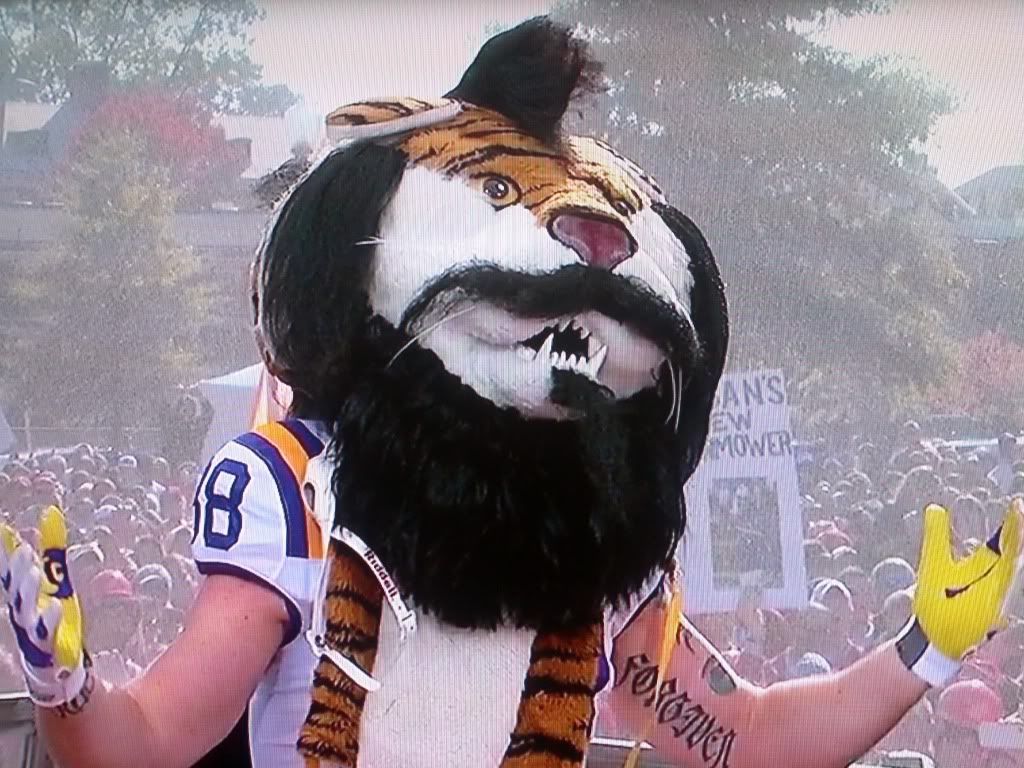 3. Crimson over purple ANY DAY.
4. Here's a math equation any LSU fan can understand – 15 (claimed) national championships is greater than three.
If not, we can slow it down.
This…
…is greater than this.
5. None of our starting QB candidates spent part of their summer behind bars...
MORE ALABAMA AWESOMENESS
DOMINATE: This NEW Alabama Hype Video Will Make You Want To Run Through A Wall
11 Jaw-Dropping Reasons That Alabama Has The HOTTEST Fans In College Football
Back to the Alabama Crimson Tide Newsfeed