While it's very possible that Nick Saban and the Alabama football program will weather recent changes and make a return trip to the College Football Playoff next year, there are also some warning signs which are pointing the opposite direction. Here's 5 Reasons Why 2015 Might Be A Down Season For Alabama Football.
1. The Quarterback Conundrum
It's a five-way battle for one spot, and while there's a wealth of talent to be had between the likes of Jacob Coker, David Cornwell, and Blake Barnett, pure ability alone doesn't breed continuity. Especially with Amari Cooper off to the pros, the Tide need to find a plan under center and stick with it in order to give the developing weapons around the starter time to get into a groove. If the competition's still murky as we close in on the season, there could be trouble afoot.
2. No Amari Cooper
Back to the aforementioned Cooper. There's no way to overstate what a pure home-run threat and smart on-the-ball wideout like Cooper does for an offense. Like a player who can shoot anywhere on the court in basketball, Cooper opened up targets and big plays for his teammates just by being on the field. There's options abound to take a crack at replacing him, but there's only one Amari.
3. Offensive Line Turnover
There are still three holes to be addressed on the offensive line, with Dominick Jackson (right tackle), Bradley Bozeman (right guard) and Alphonse Taylor (left guard) standing as the current leaders according to several reports. However, with no quarterback decided upon and a transitional phase hitting 3/5 of the O-line, that's a lot of turnover to both process and make due with as the season approaches.
4. A Backfield Full Of Question Marks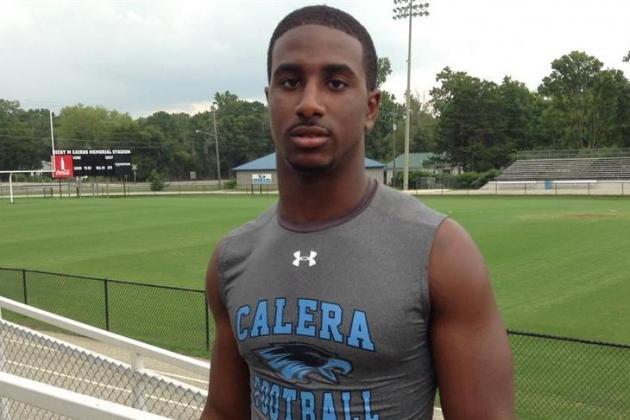 With Tyren Jones' dismissal out of the way, the spotlight is on the duo of redshirt freshman Ronnie Clark and former 5-star Bo Scarbrough to produce and produce quickly. The Tide also lost Altee Tenpenny to transfer, making for yet another offensive corps working through a transitional period likely to have its own set dips, dives, and growing pains.
5. Concerns On The Defense's Back End
Alabama's front seven is set to be the Tide's saving grace in 2015, but what about the defensive backs? "I just think that as a secondary as a whole that we need to improve from last year and limit the big plays, and I think we have the right guy [new secondary coach Mel Tucker]," Former Bama safety Nick Perry said. "We have a great guy, a new coach, and I'm excited to see what he's going to do."
That's all well and good, but Tucker still needs to piece together talent and experience in a unit that lost Perry, Landon Collins and Jarrick Williams. Like the situations listed before, it's going to take time and could play a hand in a relative down year for the Tide.
Follow our Alabama Crimson Tide team page for the latest Alabama football news!
Back to the Alabama Crimson Tide Newsfeed