Alabama's talent factory is more loaded than ever, with players at virtually every position looking like locks to play on Sundays in the near future. With so much depth, it's a safe bet that the Tide will be losing some of their best players to the NFL sooner rather than later...let's take a look at three star players likely to go pro before graduation:
Cam Robinson, LT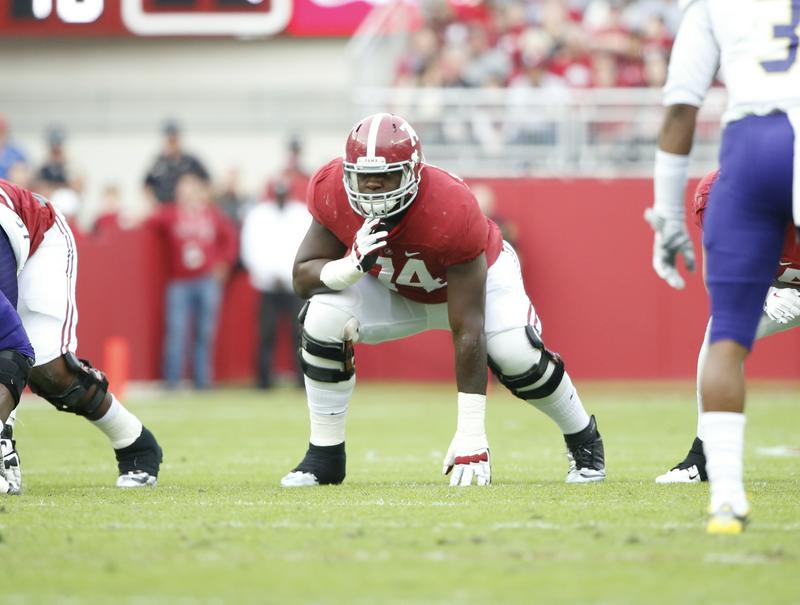 Robinson is already starting as a true freshman (not something you see every day, especially under Nick Saban), and he's already drawing an incredible amount of praise from NFL scouts and talent evaluators. A natural tackle with excellent hands and incredible balance, Robinson is a rare talent playing at what's arguably become the NFL's most valued position. One NFL exec reportedly said Robinson would have been a Top-10 pick in this year's draft...so it's hard to see him sticking around for more than another two seasons, at absolute most.
OJ Howard, TE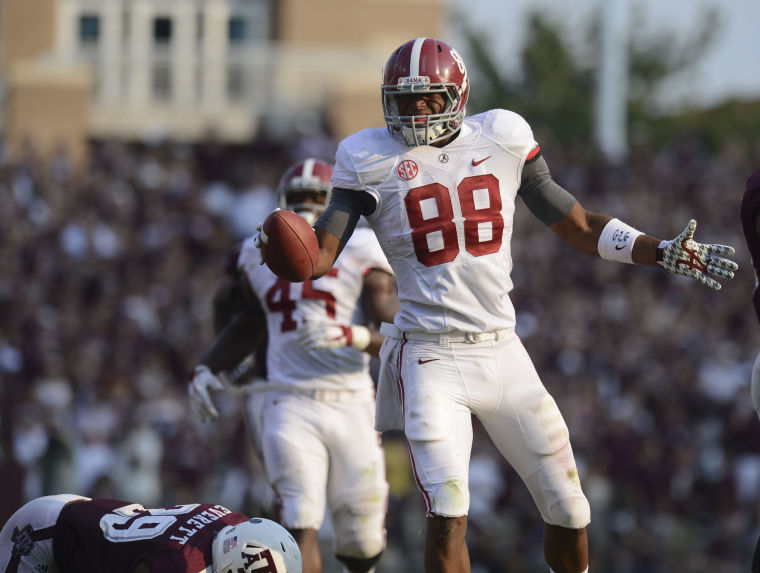 Howard, a redshirt sophomore, hasn't broken out like some predicted he would this year...but his physical tools and natural motor make him an intriguing prospect at the next level. Howard currently sits at the top of Walter Football's 2016 TE Rankings, and while he'll need a bigger 2015 season to go in the first round, that's well within his capabilities.
Derrick Henry, RB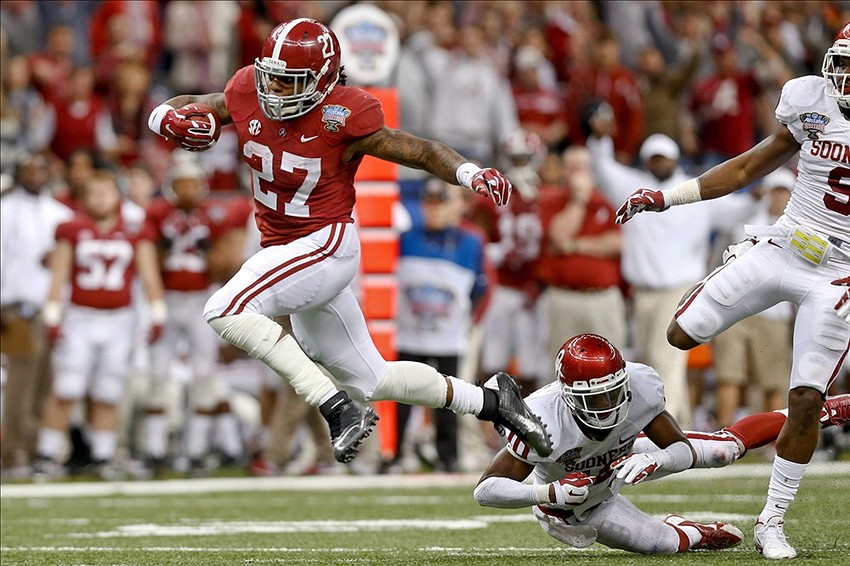 Henry has seen an uptick in playing time since Kenyan Drake went down with a season-ending injury, and he's making the most of the opportunity. Henry, now in his sophomore season, is averaging 5.6 yards per carry, and his 141-yard, two-TD performance in the SEC Championship Game against Mizzou showed what he can do when given the feature role - even against one of the SEC's best defenses.
Henry will likely go pro after next season, especially given the ridiculous depth in Alabama's backfield. With so much talent already on the roster and more highly-touted recruits waiting in the wings, it's totally possible that a move to the NFL will actually turn out to be the best way for Henry to see more carries in 2017.
More Alabama football news & rumors | Download the game-changing app for iPhone, now with live scores!
Back to the Alabama Crimson Tide Newsfeed