By Chat Sports Alabama Campus Ambassadors Amanda Samford, Chandler Thornton, and Caroline Willett
Every school has their own unique traditions, and three of our Alabama Campus Ambassadors - Amanda, Chandler, and Caroline - joined forces to show us why Alabama stands out from the crowd:
1. The Walk of (15) Champions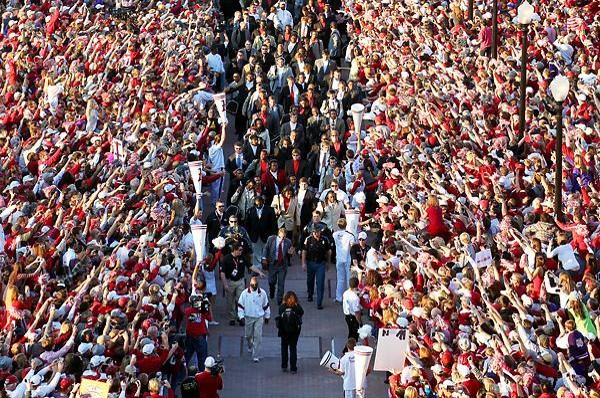 The Walk of Champions is one of many ways Crimson Tide fans celebrate their winning tradition. The team arrives two hours before kickoff at the front of Bryant-Denny to over 10,000 screaming fans, and along their famous walk - led by Coach Saban - the team walks over bricks labeled with all of the National Championship years leading up to 2012. This is simply another way to remind the fans and the team that they're well on their way to 16.
2. Saint Nick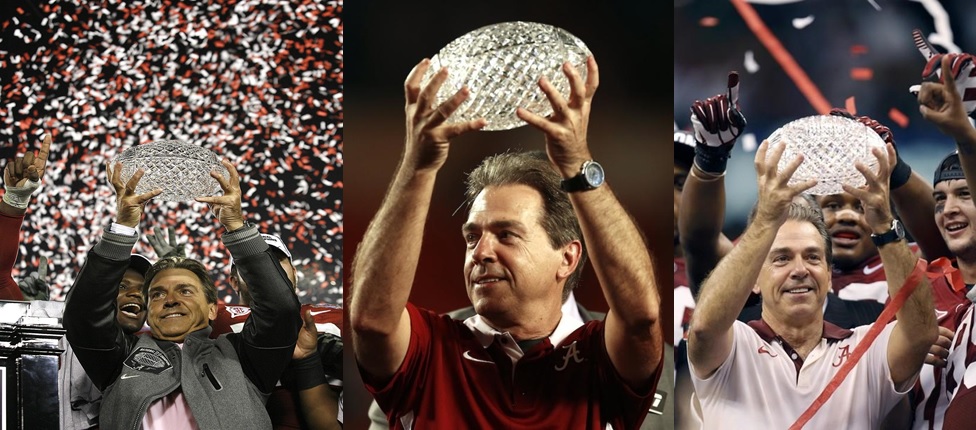 The name says it all...and if it doesn't, then the Tide's trophy case from the past seven years will. Under Coach Saban, the tide has a record of 74-15, seven bowl appearances with five victories, three SEC Western Division Championships, two SEC Championships, and three National Championships. If that doesn't make the always-intimidating Nick smile, not much will. Saban has earned his reputation as the nation's top college football coach since coming to Alabama in 2007, and the fans love him for it.
3. Our Band is Worth More than Yours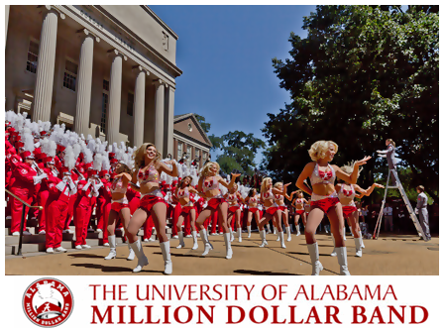 4. There's No Other Game Like the Iron Bowl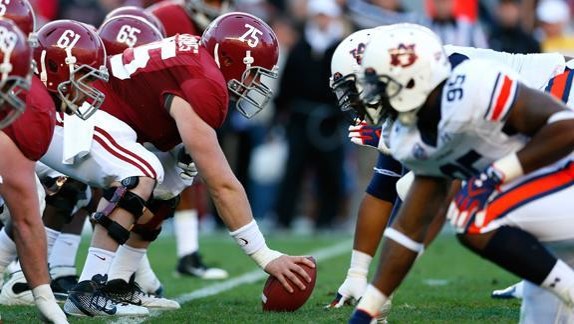 For one game each year, every single human in the state of Alabama chooses a side. Tigers or Tide, Orange or Crimson. There is no "Roll Eagle," or "War Tide" - you're either one or the other, and an Iron Bowl in Bryant-Denny is the most incredible thing a football fan can experience. Emotions are high, shakers are higher, and no matter what each team's record is, an Iron Bowl win means a successful season. Every game feels like practice prior to the last game of the regular season, where Tuscaloosa (every other year) plays host to the fiercest rivalry in college football.
5. Four Quarters of the Best Football in the Country
EVEN IF ALABAMA IS UP BY 108, YOU DON'T LEAVE THE STADIUM UNTIL THE FINAL WHISTLE HAS BEEN BLOWN.
Due to a less-than-impressive show of team spirit in the 2013 season, our dear Uncle Nick kindly asked the student section to support the Tide at least for a little while after halftime, even if LSU was down by 50 and our third string was in the game. The students have rallied and never again incurred the wrath of disappointed Saban by heading to Gallettes at halftime.
6. Tailgates on the Quad Are Second to None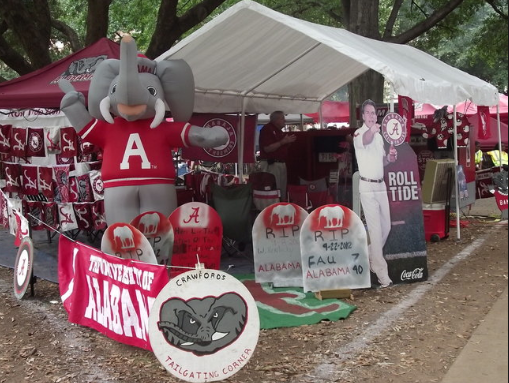 7. Yellowhammers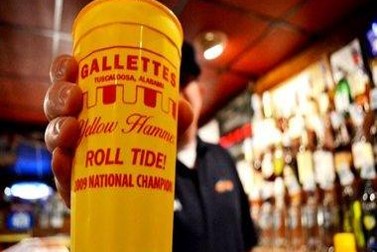 The state bird, one line of Rammer Jammer, and the most amazing concoction of juices and alcohol in creation. Created at Gallettes, one of the most beloved bars near Bryant-Denny, this "secret drink" is duplicated at every fraternity house and tailgate in Tuscaloosa. It tastes like victory, a 16th national championship, and a little bit of orange juice.
8. Dreamland BBQ Nachos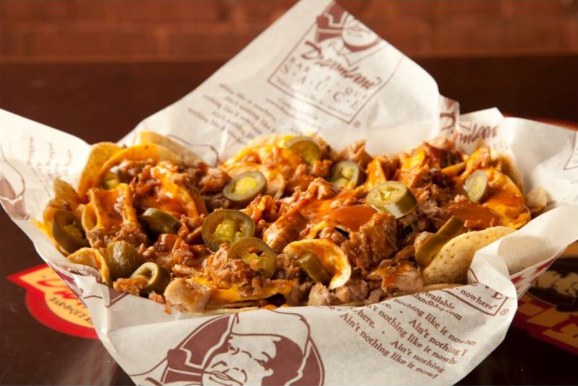 Related: The 7 Restaurants You Need To Visit In Tuscaloosa
9. Fraternity Tailgates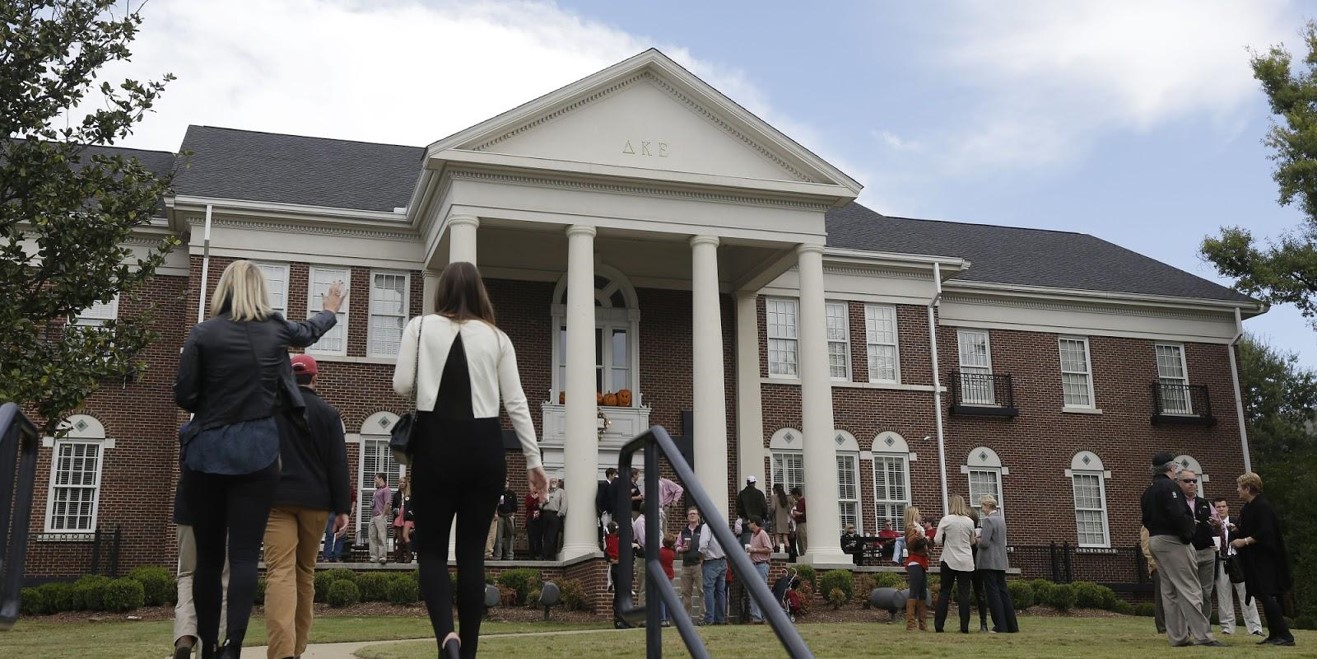 The University of Alabama boasts the biggest Greek system in the country with 8,000 students, over 29% of the student body. There are 63 Greek letter organization on campus and they all participate in gameday. Four fraternity houses are located within sight of Bryant-Denny (Delta Kappa Epsilon pictured above), and welcome all Bama fans into their 35,000+ square foot frat-castle mansions. Before the game, fans and friends can watch the Walk of Champions as they get ready to head over to the stadium (Yellowhammers optional, but encouraged).
10. The Tradition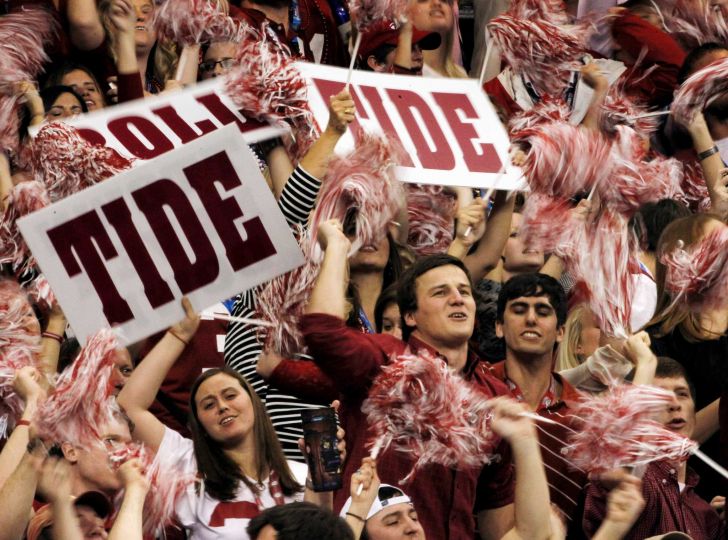 The University of Alabama defines tradition. With over 100,000 fans packed into Bryant-Denny Stadium on Saturdays, that tradition never ends. Fans enjoy cheering on the Tide and singing songs like Sweet Home Alabama, which represents the University nationwide, and the student section gets rowdy during their 4th Quarter song Dixieland Delight.
[embed]http://www.youtube.com/watch?v=qIas9CZvsZ0[/embed]
Of course, the game always ends with a loud "Rammer Jammer" led by the Million Dollar Band.
Roll Tide!
Back to the Alabama Crimson Tide Newsfeed