The Wolverines signed two QB prospects in their relatively small 2015 class, with Alex Malzone enrolling early and Zach Gentry flipping from Texas late in the game. Despite adding those two to the mix, Jim Harbaugh already has his sights set on several top 2016 prospects...two of whom received a Michigan offer (or re-offer) in the last 48 hours.
First, there's Dwayne Haskins (pictured above). Haskins is the #5 pro-style QB in the Class of '16, and he'd actually received a Michigan offer from Doug Nussmeier back when Brady Hoke was still running the show. The Maryland native didn't hear much from Michigan after that, though, and Ohio State, Maryland, and Penn State all moved up his list while the Wolverines were busy firing Hoke and looking for his replacement.
Haskins tweeted Monday that Michigan got in touch to confirm they're still interested, and that's big news for the Wolverines. Haskins is 6'2, 185, and he's a smooth, confident player who already shows great awareness in the pocket.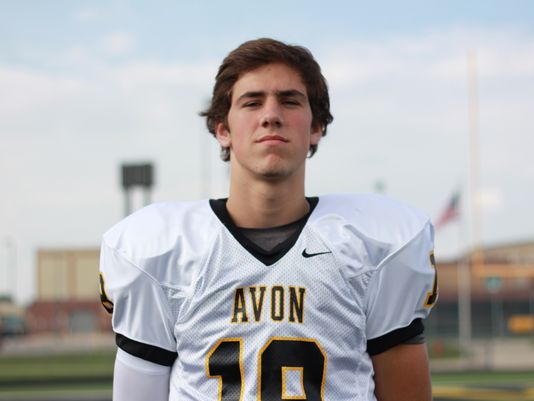 Michigan also offered (for the first time) Brandon Peters, the #10 pro-style QB in the Class of '16 and a native of Avon, Indiana. Peters has one of the best arms we've seen on a junior prospect, and while his game is a little rougher around the edges than Haskins', he has fantastic reflexes and football instincts. For a 6'5, 205-lb prospect, we were shocked by how well Peters moves both inside and outside the pocket. His offensive line certainly won't win any prizes (at least not from the film we saw), but he was still able to make solid reads and make plays with his feet when things got dicey.
Haskins highlights (direct link)
[embed]http://www.youtube.com/watch?v=W29pdbyGgHU[/embed]
Peters highlights (direct link)
[embed]http://www.youtube.com/watch?v=gOW1sLvsSeE[/embed]