It's the time of year die-hard college football fans love to know, and the release of oracle Phil Steele's annual national preview magazine serves as another important mile marker on the treacherous journey through the offseason.
It's an issue that might interest Ohio State not only for the tome of information on the Buckeyes but also because junior defensive end Nick Bosa—projected as the No. 1 overall pick of the 2019 NFL Draft—graces the cover.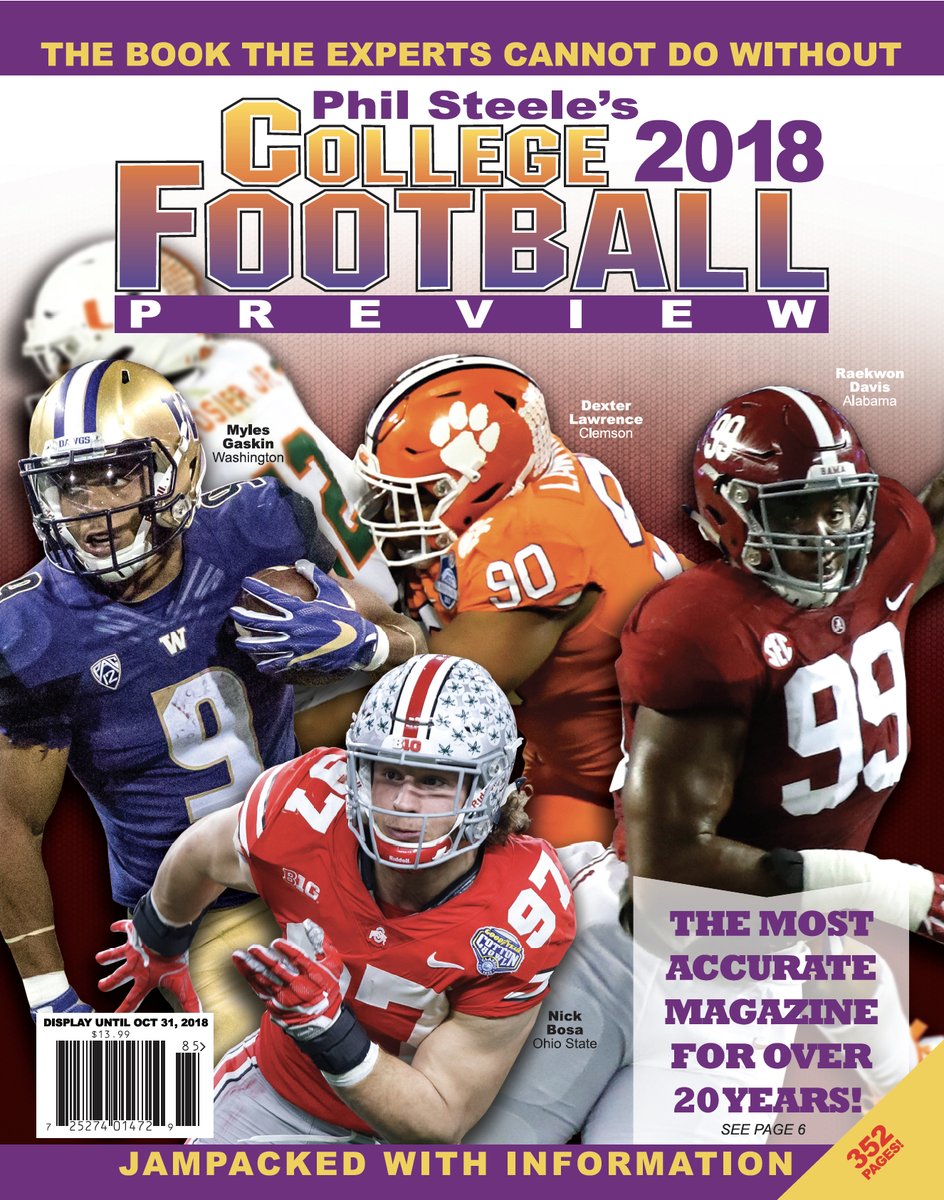 Washington running back Myles Gaskin, Clemson defensive lineman Dexter Lawrence, and Alabama defensive lineman Raekwon Davis also appear.